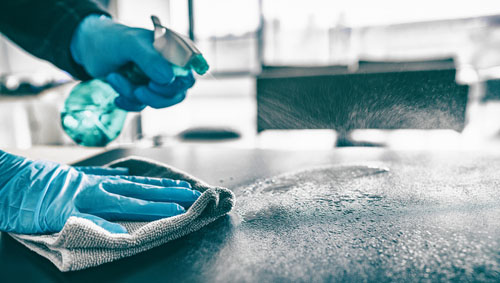 About Prevention Disinfect
Prevention Disinfect LLC is a professional disinfection company that is locally owned and operated, servicing Chicago and it's suburbs including Cook, DuPage, Will, Kane, McHenry, Lake, and Kendall Counties.  Our innovative technology and precise approach means that we will deliver the superior services to protect you, your employees and your customers. We are proud to service commercial facilities such as offices, grocery stores, warehouses, hotels, daycares, nursing homes, dealerships, retail, casinos, movie theaters, schools, fitness centers, churches and much more.
Prevention Disinfect
Our team is dedicated to providing you with the most cutting edge technology and products while delivering exceptional work and unmatched customer satisfaction.  While many companies are starting to add sanitizing and disinfecting services to their other existing services in response to this current coronavirus outbreak, Prevention Disinfect's sole purpose has always been to bring you the best in disinfecting.  We obsessively keep up with latest certifications, trainings and information.  We haven't just tacked on these services, we specialize in them, focusing all of our attention on making sure we are providing you and your business with everything it needs to be safe, healthy and germ free.  Not only do we know the risks involved in not properly disinfecting but we know exactly how to keep your business safe.  Disinfecting isn't just an added service in our company- it is our top priority!  Contact us today to learn more about how we can help keep your business germ free!
Our Disinfection Products & Technology
We are always keeping up to date on the latest information, products, technology and training to ensure the proper usage of equipment as well as chemical disinfectants formulated to disinfect facilities to reduce the risk of coronavirus and other bacteria, including keeping Safety Data Sheets for all the products we use.  The products we use are EPA certified and have been recommended in the disinfecting guidelines provided by the CDC and EPA. Our technology has been scientifically tested, proven and certified in independent studies. Please feel free to contact us if you have any questions regarding the specific sanitizing chemicals we are using.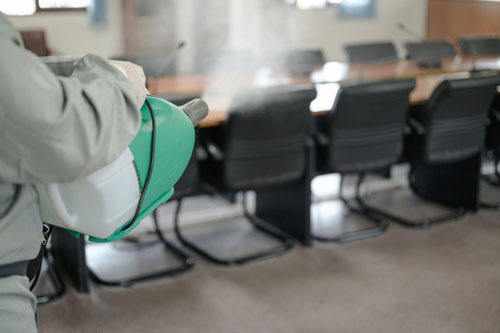 Chicagoland's #1 Disinfection Company
Prevention Disinfect is proud to be your partner to help keep your business safe and healthy during this unprecedented time.  We provide year-long protection for your business.  Contact us today about one-time or recurring commercial disinfecting services.